If you've been eyeing a gorgeous
home
in
Boulder
, you aren't alone. This is one of Colorado's most enticing and exciting cities, providing residents with close access to Denver and the mountains all at once. Boulder also offers a quiet environment with charming, historic neighborhoods and phenomenally designed properties.
Situated at the bottom of the Rockies, Boulder is a community full of talented and open-minded people from around the globe. In fact, many people refer to it as the
next Silicon Valley
thanks to its growth in the technology sector.
If you are searching for luxurious Boulder
homes for sale
, progressive culture, and mountain access, then Boulder is the answer. Here is everything you should know about Boulder's current real estate market.
Boulder real estate market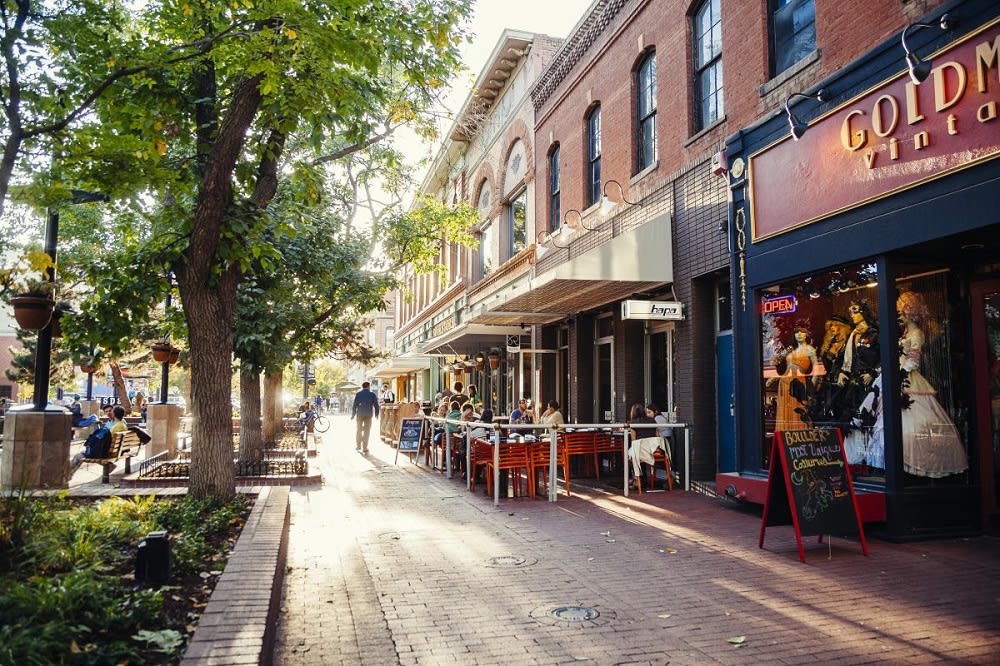 Photo Courtesy of Boulder, Colorado
Thanks to its gorgeous location and all of its amenities, the Boulder real estate market is typically hot.
During the first quarter of 2022
, the median home price for a Boulder home was $859,100. That's a 42.3% appreciation over the previous three years. This rise in home prices is partially due to an upswing in
employment
rates over the past 12 months, with the unemployment rate decreasing from 6% to 3.6%. This upward trend in employment is a positive sign that the area may continue to grow and expand, bringing in more real estate intrigue.
If you plan to invest in an elegant property in Boulder, we'll discuss some of the best neighborhoods to consider.
Where to buy a home in Boulder
If you're considering an investment in the Boulder real estate market, check out these impressive communities where a well-maintained, upscale property will shine.
Mapleton Hill Historic District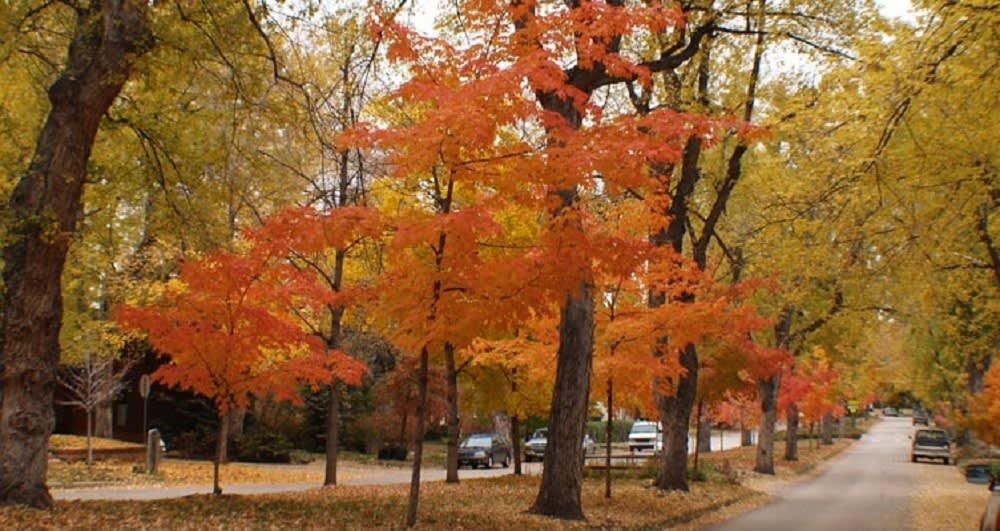 Photo courtesy of Your Boulder
As one of the most sought-after areas in Boulder,
Mapleton Hill
is a historic, dreamy, shaded community lined with 100-year-old trees with plenty of charm. It has luxurious, beautiful houses of a late 19th-century architecture style with expansive lawns, wide streets, and sprawling porches.
Mapleton Hill isn't only stunning, but its central location in Boulder puts homeowners right in the heart of the action.
Pearl Street in Boulder
consists of award-winning restaurants, year-round events, and luxury shopping on beautiful brick roads. The area also gives homeowners easy access to Gold Hill, Chautauqua Park, and Nederland. So, rather than organizing an extensive mountain gateway, you can escape to nature every day.
It's a perfect home for new families who want to raise their children in a quiet environment. Mapleton Hill has some of the best public schools, such as Casey Middle, International Elementary, and Boulder High.
North Boulder
North Boulder
is one of the more rapidly growing neighborhoods in Boulder and is referred to by the locals as "NoBo." It's the perfect place if you are looking for quick mountain access and a quiet escape from the busier downtown area of Boulder.
North Boulder is home to a local grocery known as
Lucky's Market
, and bars, coffee shops, parks, and bike shops complete this neighborhood. NoBo is growing, and it's attracting an artistic community. You can't miss its
Friday Art walk
and its display of gorgeous street art and murals, which attracts people from far and wide. This event is suitable for all ages and nurtures a sense of community in this up-and-coming neighborhood.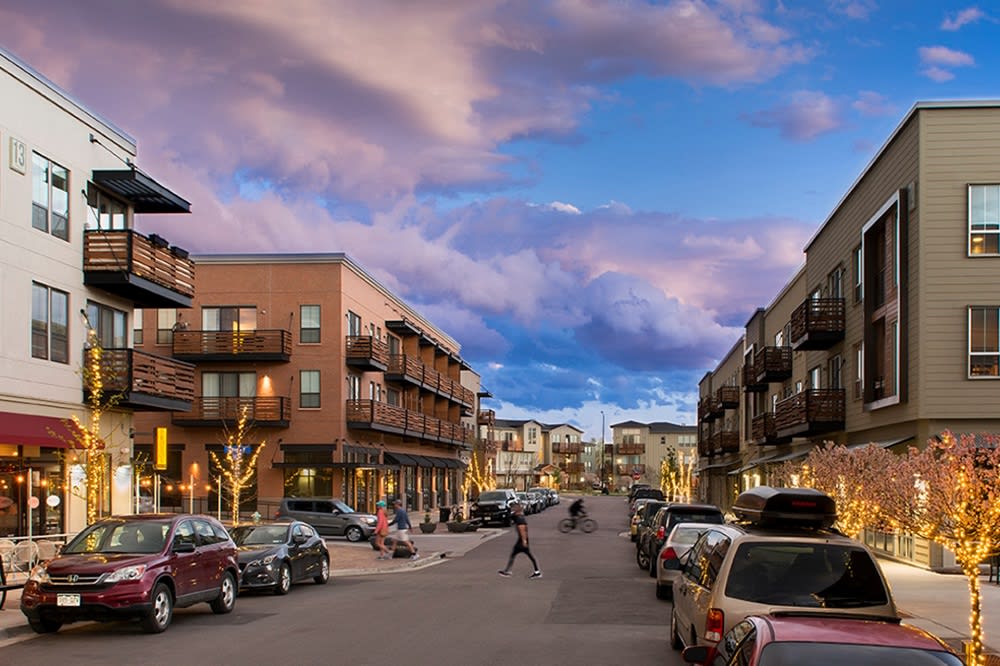 Photo Courtesy of Gunbarrel Center

The neighborhood of Gunbarrel is more remote, as it's located about eight miles from Boulder's downtown area. The homes here are luxurious and spread out, creating a greater feeling of privacy and tranquility.
For some aquatic adventures, check out the famed
Boulder Reservoir
and other impressive water features. Gunbarrel is also home to local brewing breweries such as Asher, Averly, and Gunbarrel. Blackbelly Market and the famous Boulder Dinner Theater attract people to this neighborhood. If you're a nature lover, check out
Twin Lakes
trail for a relaxing walk. You might even see some adorable owls!
Table Mesa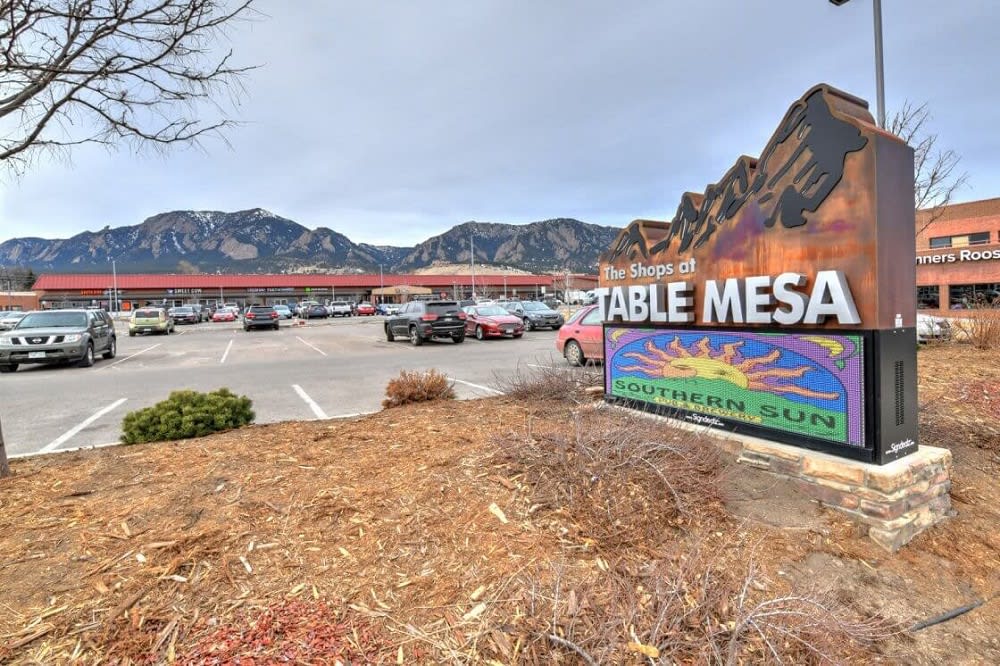 Photo Courtesy of Boulder, Colorado
Also referred to as
South Boulder
, Table Mesa is the local's perfect hideout. The streets here are home to most of Boulder's longest classic residents and residences. The view of the Flatirons makes this neighborhood especially beautiful, and homeowners have easy access to trailheads that lead to marvelous views. Then, when you get hungry, check out the incredible restaurants, such as
Neptune
,
Lucky's
, and
Sweet Cow
.
Why Boulder is an ideal place
Whether you plan to buy a home or invest in real estate in this phenomenal area, Boulder is an ideal place for nearly anyone. As an investor, Boulder will likely fetch you good returns, as the home
prices
have increased over the years. Despite the potential monetary gain, there is plenty more to love about Boulder.
Great quality of life
Boulder stands proud when it comes to its quality of life. With its fresh alpine air and high Rocky Mountain altitudes, residents will surely enjoy more time in the wonders of nature. Boulder provides a health-focused atmosphere that's hard to beat, whether you love rock climbing, biking, skiing, swimming, or yoga. In fact, a
healthy
lifestyle is one thing that often attracts many people to Boulder.
Outdoor activities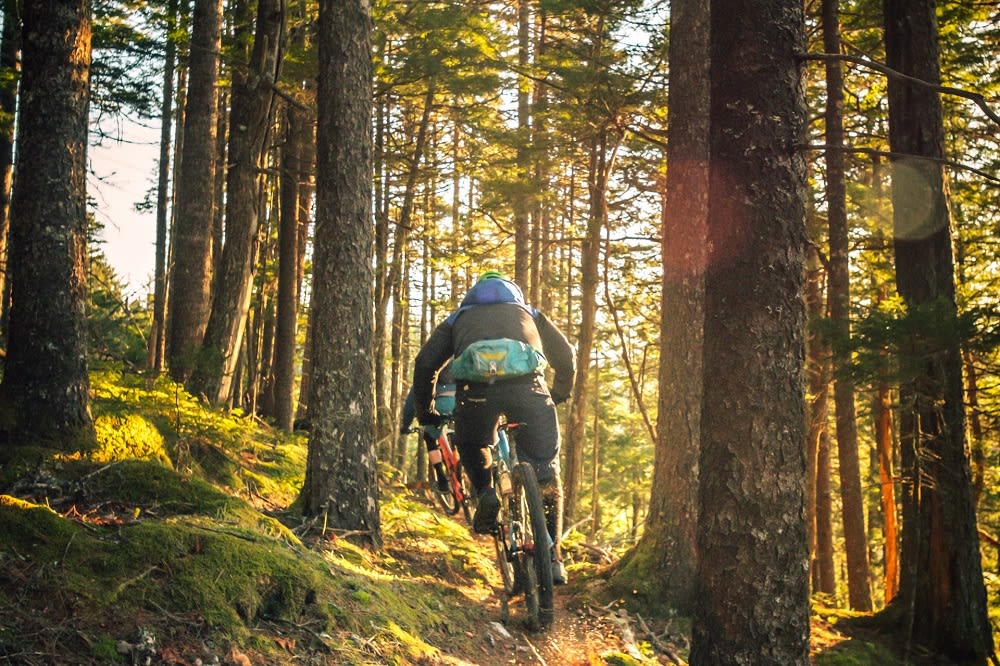 Photo courtesy of Unsplash
Boulder is a paradise for buyers interested in nearly any outdoor excursion. Get out your tent and sleeping bag and head over to Four Mile Canyon at
Boulder Adventure Lodge
, or check out the pristine lakes at the
Indian Peak Wilderness
area. If your heart lies out on the snowy slopes, you can make the 21-mile trip over to
Eldora Ski Resort
for a fantastic 680 acres of stunning snowboarding and skiing trails. From mountain climbing and trail running to fishing, boating, cycling, and bird watching, the area surrounding Boulder is phenomenal for outdoor adventures.
The weather is amazing
Many homebuyers are drawn to Boulder not only for its phenomenal outdoor life but also thanks to its gorgeously sunny weather. In fact, residents of Boulder enjoy over
300 days
of sunshine a year, and the snow here melts very quickly after every snowstorm under the sun's rays. Plus, the low humidity always helps improve your mood.
Bottom line
If you're searching for a beautiful community to call your next home, or if you're hoping to invest in a market that's sure to grow, Boulder is an excellent bet. With its fantastic weather, outdoor amenities, beautiful scenery, and growing job outlook, Boulder is a promising city with a lot to offer.
When you're ready to check out some of the charming Boulder luxury homes for sale, reach out to
Rex Manz
for the expert guidance you can trust.
Judy and Rex Manz
are an experienced, goal-oriented real estate team ready to help you find a forever home in beautiful Boulder.
*Header photo courtesy of TripAdvisor